Hi, I'm Megan.
I'm a certified Emotion Code Practitioner, author, health coach, and blogger.
My job is to inspire and empower YOU into thriving health.
I've been there. I spent several years of my life sick. I had an auto-immune disease, adrenal fatigue, food intolerances, anxiety, and panic attacks.
After years of work and over ten years of research, I learned how to naturally heal myself of each of my symptoms. I've been working with clients for over 3 years now, and I've found that the same tools that I used to heal myself are the same tools that empower my clients into healing their lives also.
Now I'm here to share those tools with you.

"I've been there, and I know how hard it is. I jumped from medication to medication, with little relief. You aren't alone, and there IS hope. It's not in your head. Your body is speaking to you, and now we are going to listen to it.
Anxiety is your wake up call. It's your body's message system crying out that something isn't in line with your core values, higher self, and divine mission. We cannot ignore these signals, because they will just grow and fester if we do. All illness – mental, physical, emotional, or spiritual – is a disconnection from our soul and higher source. It's a lack of compassion for ourselves. When we are stressed or feeling anxiety, we cannot heal. It's imperative to release the core source of anxiety, so that you can enjoy thriving health for years to come." – Megan Buer, CECP, Keys to Calm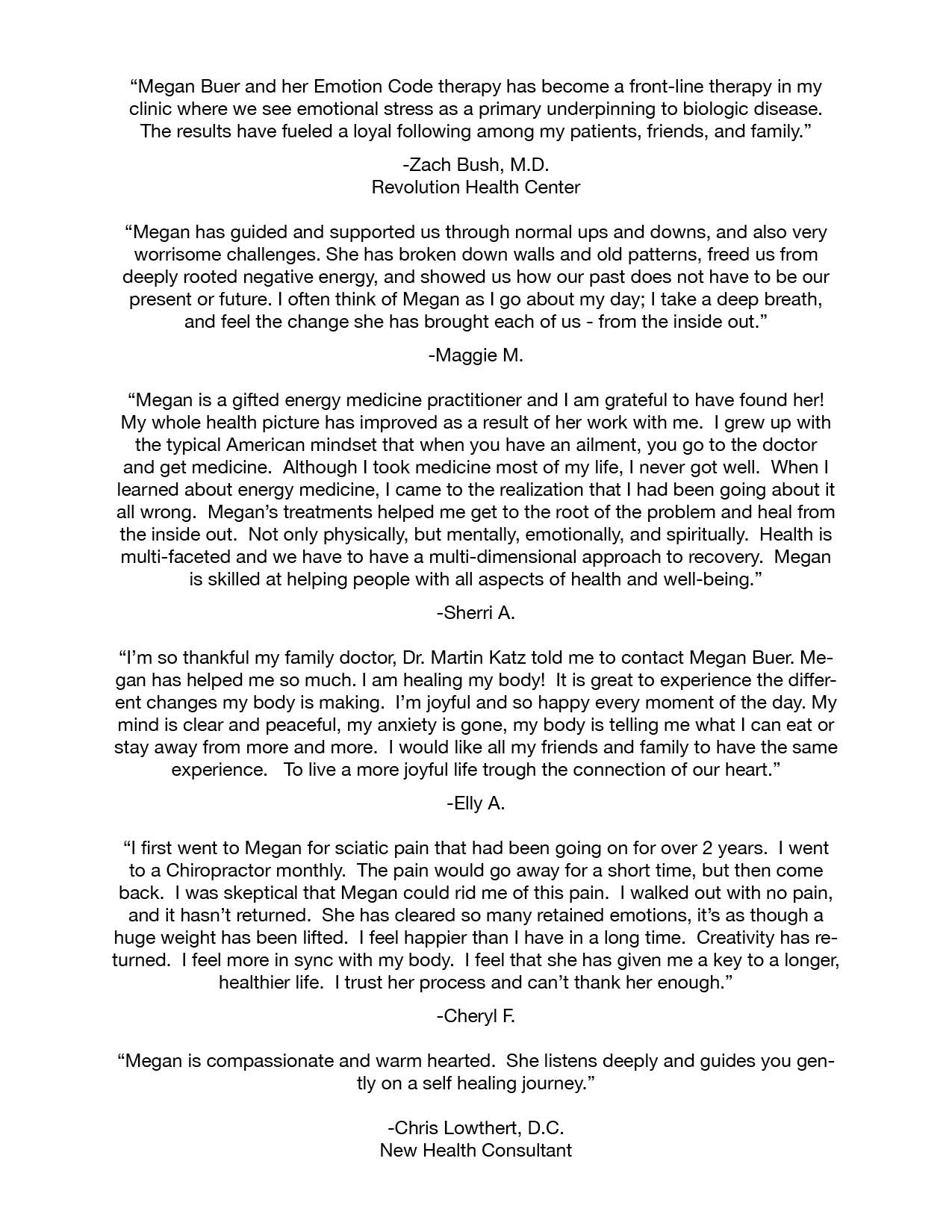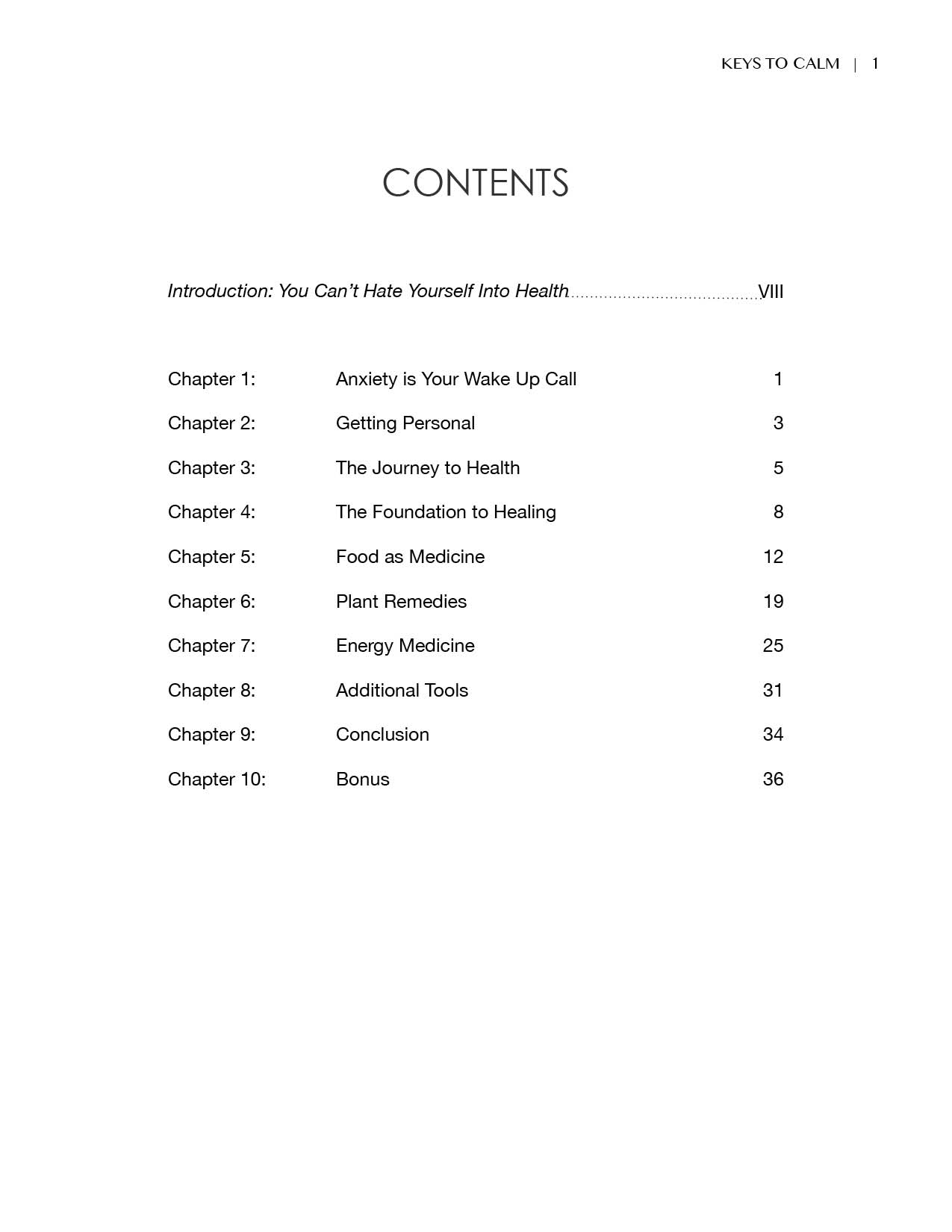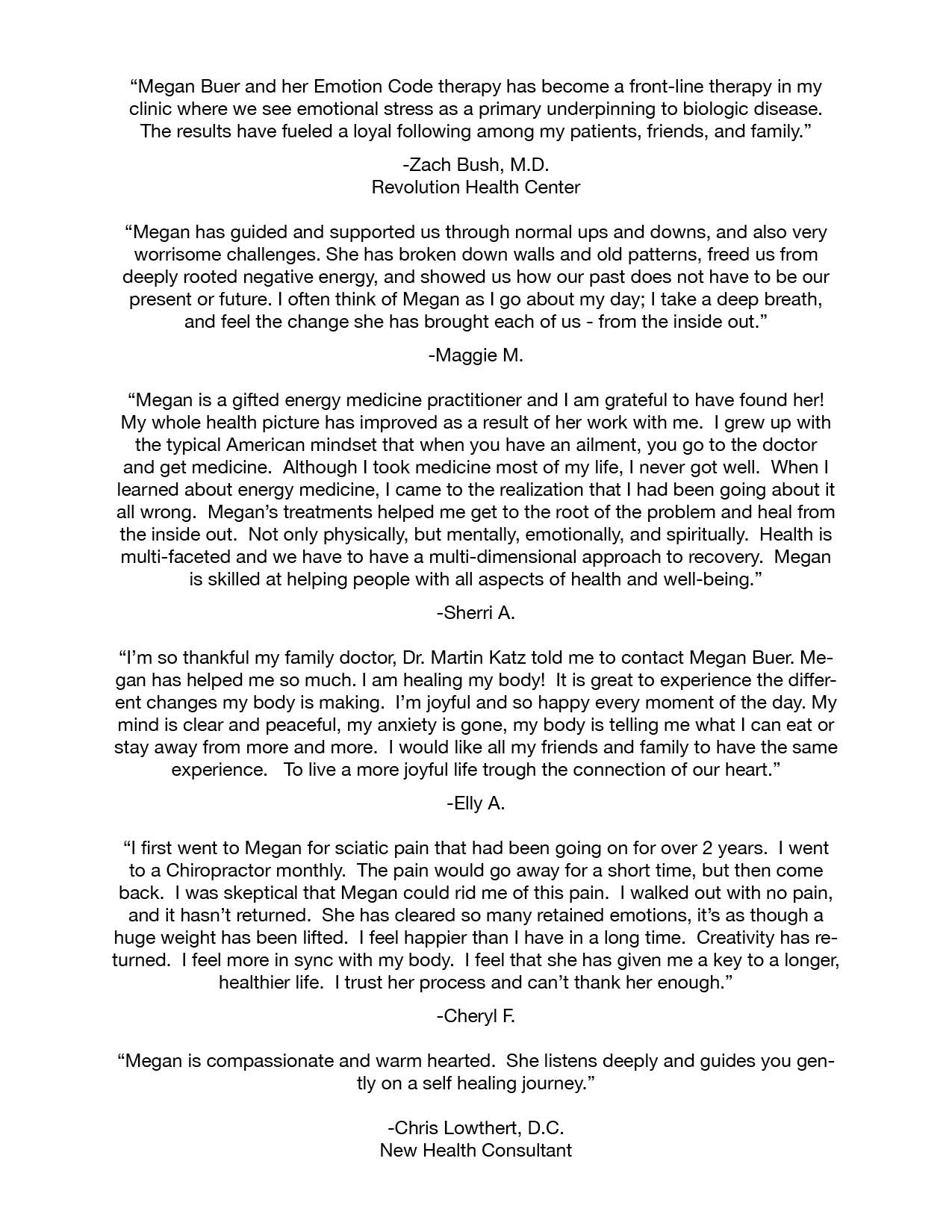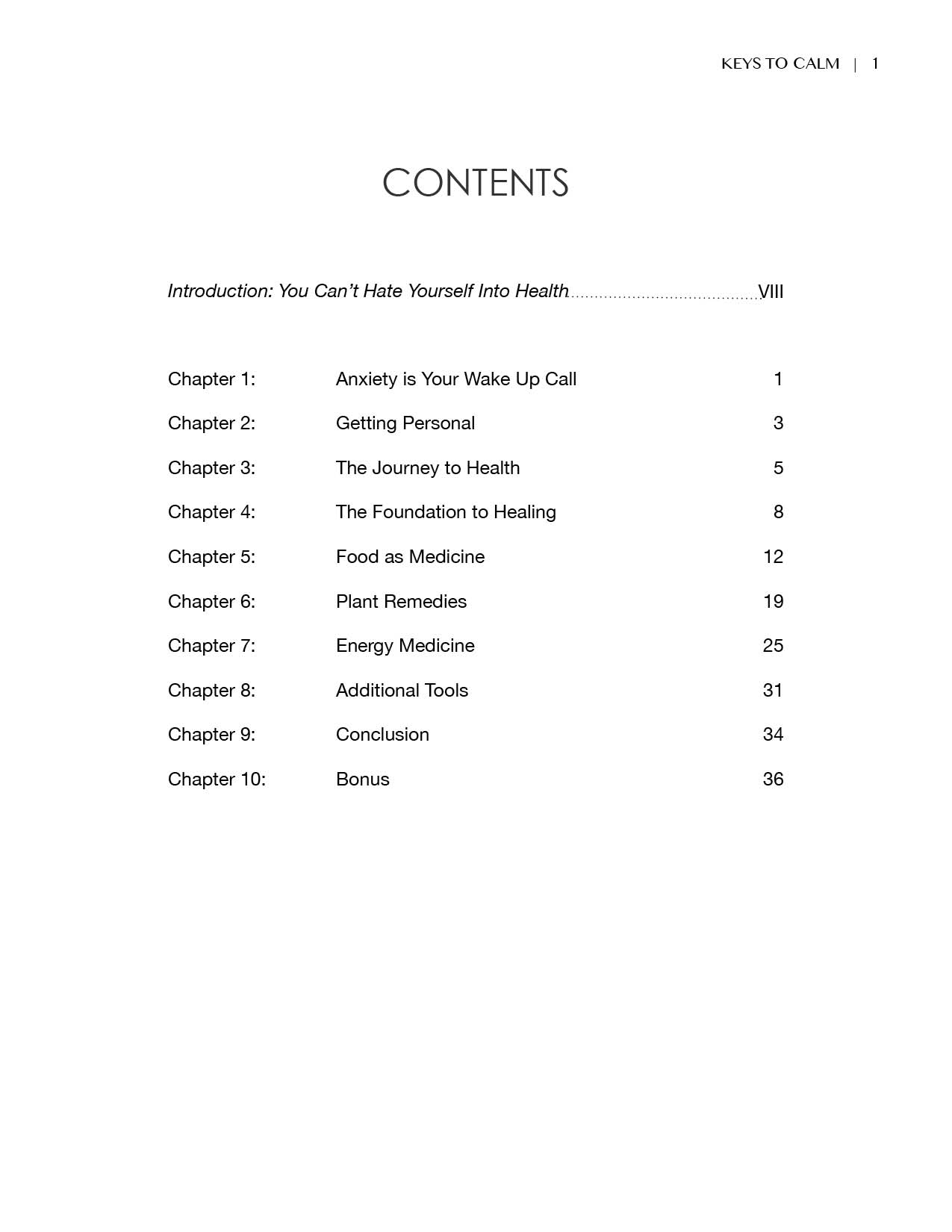 What's Inside?
This empowering e-book simplifies all of the tools I used to naturally heal from lifelong anxiety and panic attacks. Keys to Calm is your tool kit for naturally healing anxiety, chock full of videos, recipes, and exercises to get you feeling good again!
This simple, yet comprehensive e-book will give you the tools to change the course of your health and well-being.
My personal journey of anxiety and panic – from rock bottom to total freedom
The key to healing anxiety (or any other health concern) that you haven't been told about
Lists of negative thoughts and beliefs that create anxiety, and the affirmations to change them
2 Minutes to Calm exercises throughout the book – each empowering you to release stress and anxiety quickly and permanently
Tried and true plant remedies (essential oils, homeopathic remedies, flower essences, and herbs) used to support you in healing
5 key nutrients for healing anxiety (recipes included!)
Loads of EFT scripts, grounding exercises, and other DIY tools to release anxiety on a cellular level. Access to private videos that you won't get anywhere else!
My favorite books and other resources for healing
Bonus: 3 ways to help kids release anxiety (with an EFT video they can follow along with!)
Chapter 1 - Anxiety Is Your Wakeup Call
Chapter 2 - Getting Personal
Chapter 3 - The Journey to Health
Chapter 4 - The Foundation to Healing
Chapter 5 - Food as Medicine
Chapter 6 - Plant Remedies
Chapter 7 - Energy Medicine
Chapter 8 - Additional Tools
Chapter 9 - Conclusion
Chapter 10 - Bonus: 3 Simple Ways to Help Kids Release Anxiety
"I knew Megan was a kindred spirit the moment I read this line in her book: "You can't hate yourself into health. True healing comes through love.". If you experience anxiety (or really stress at any level), this book shares some incredible insights." -Elizabeth Walling, The Nourished Life
See What Others Are Saying
"I have been so excited to get this book - and it exceeded my expectations! Megan has a gift to inspire and empower. I loved reading Keys to Calm. I have referred back to the book several times. I learned so much, and immediately implemented some of her tools. I feel like a weight has been lifted off my shoulders. I am thinking clearly, and don't feel as stressed out with my job and kids. Keys to Calm is an invaluable tool; not just for people suffering from anxiety, but for everyone!"
- K. Johnson
"Megan is the expert at taking fear out of health, and that's what I love most about her work. Rather than walking away stressed about all the things I should be doing, I always walk away from reading her material feeling uplifted and calm. Such a gift! Keys to Calm is another great tool in my toolbox from Megan."
- A. Thompson
"Megan Buer, CECP writes from a place of many years spent fighting anxiety and poor health and her journey back to vitality. It holds breakthroughs for anyone looking to revolutionize their health, especially in regards to anxiety." -Mary Harp, Nature + Nurture

You can exhale now.
 
Imagine what your life will be like on the other side of fear.
 
It's time to feel confident, peaceful, and step into your best life ever.
 
Let's get you feeling better...
 
Only $24.99
Let's Stay Connected
Sign up for my newsletter to never miss a blog post or find me on social media for uplifting health, wellness, and self-care tips.